Podcast: Play in new window | Download (Duration: 24:05 — 55.1MB) | Embed
Subscribe: Google Podcasts | Email | RSS | More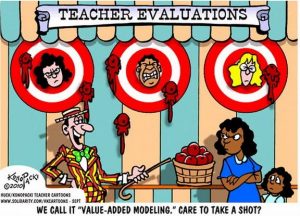 S2E13 – School for Scandal, Pt 2: Value-Added Messes
In part two of our series on the nationwide test cheating scandals of the late 2000s, we take a look at "Value Added Measurement" of a teacher's impact on student learning, and how this deeply flawed construct lay at the heart of the malfeasance that followed.
Click here for the list of sources used.
Next episode will post on Friday, July 10th.